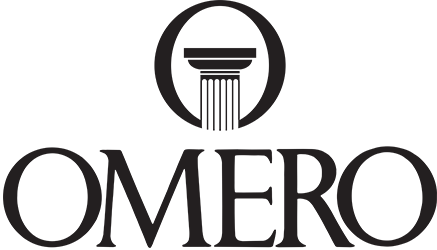 Omero is a historic brand owned by the company P.L.U.S. SRL, a company born from the twenty-year experience of the Ghirardi family, which has been part of the world of hosiery since 1993.
The company is an OEKO-TEX® Standard 100 certified manufacturer and also holds ISO 9001:2015 and Global Recycle Standard certifications, which aims to decrease the waste of resources, while creating quality recycled products.
The brand offers a line of classic, shaping, relaxing, summer and patterned stockings and tights, top quality items made with fine LYCRA® yarns, but also silk, cotton, wool and cashmere. Each item is hand-packed and enclosed in a refined case.
The collection is also made up of green items, created with recycled and environmentally friendly yarns and packs.
Elegance and style are the keywords that guide the identity of the brand, which is aimed at an active and enterprising woman, a refined woman, shrewd in taking care of her image and attentive to fashion trends.
All products are strictly Made in Italy in order to best satisfy the needs of its consumers and the entire supply chain is traceable.