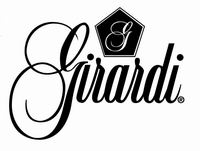 Girardi, was founded in 1954 by Domenico Girardi. From the beginning, the Girardi brand stood out for the refinement and class of its products. The first goal of the Girardi hosiery has always been to serve selected retail stores with best quality products.
In 1998, was created Girardi S.r.l. as an operating company, to serve domestic and foreign customers through a dynamic and efficient structure.
All stockings and tights are produced within the Reggio Emilia factory, with attention to details and passion for stockings.
The quality of Girardi, begins, with the choice of materials, which takes place in compliance with the strictest research criteria for the finest yarns. In this way, Girardi give that special sensation of softness and pleasure on the skin.
Girardi has a rigorous customer selection policy that allows today to be present in the most elegant specialized Italian shops, alongside the most prestigious names in feminine charm.