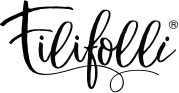 Filifolli is a collection of products made with the care that only craft workshops can dedicate to the processing of each single piece. From the refinement of the materials and the exclusive mixes of the yarns, the ideal socks were born to enhance women in every moment of their day
Fantasy has no limits and Filifolli confirms it at every step, thanks to the creativity of the design and the perfect realization of the product.
Filifolli is a brand of Alber S.p.a and was born from Ivan Cocchi's vision, whose mission has always been to dress women's legs. Thanks to his experience and a great spirit of observation, he literally created and fine-tuned the new Filifolli brand.